We couldn't rest while waiting for the end of the second feature poll, so here's the latest Apollo update about the new integration with Dropbox and Google Drive.
We added integration with Google Drive long ago, before this blog even existed. Since then, a workspace could be linked to a Google Drive account to be used as a centralized file repository, bring any of those files into Apollo and discuss them there.
Over time, many of you pointed out that there was the need for adding files from their personal Dropbox or Google Drive account, without downloading them locally and then uploading them again in Apollo.
Well, we're happy to announce that this is now possible! Starting today, whenever you'll find the browse button to upload a file from your computer, you'll also find one to pick from your personal Dropbox or Google Drive account.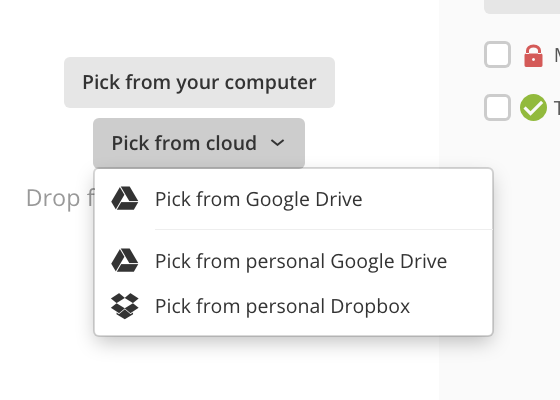 While we were there, we also refreshed the file picker used to interface with the workspace-wide Google Drive account, which is now simpler and prettier, while retaining the same functionality.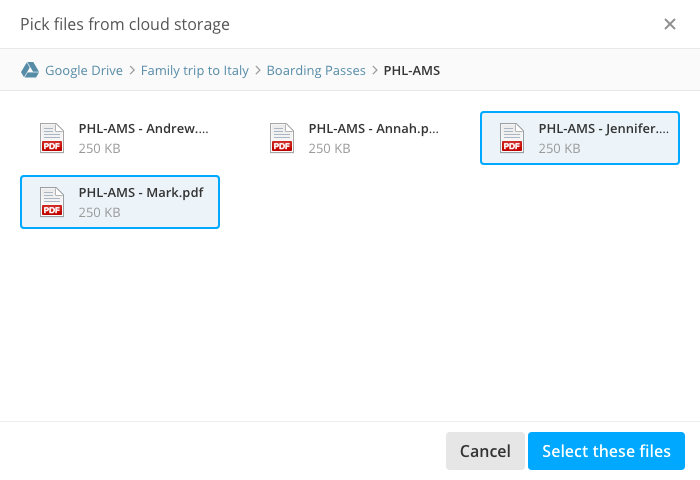 As usual, you'll find the list of other enhancements and bug fixes below.
Thanks for reading!
---
Enhancements
Google Drive (and Dropbox) data exchange is now faster and more reliable.
The project activity page now shows the logged time percentage relative to the project's estimated time.
Added the estimated time in the project's Time section.
The contact detail page now shows the contact's company info on the right pane.
Overview: the "Unassigned" row in the Team performance section is now visible only when needed.
Bug fixes
In some cases, creating a project with a template from a Deal wasn't working.
The calendar instant preview was showing html entities (if you are wondering: they're just weird words used by the browser to display common symbols).
When adding a project from a template, the selected project manager wasn't overriding the one from the template.
Adding a project from a template wasn't working if the template had special characters in file names.
In some rare corner cases, the email dropbox wasn't working.