We hope you're enjoying the Budget tracking feature we released last month. The response and appreciation from our users was overwhelming, and for good reason! It's a tool that you don't even need to actively use; just set it up and glance at it from time to time to make sure your budget is below the limit line – or be notified when it reaches a specific threshold.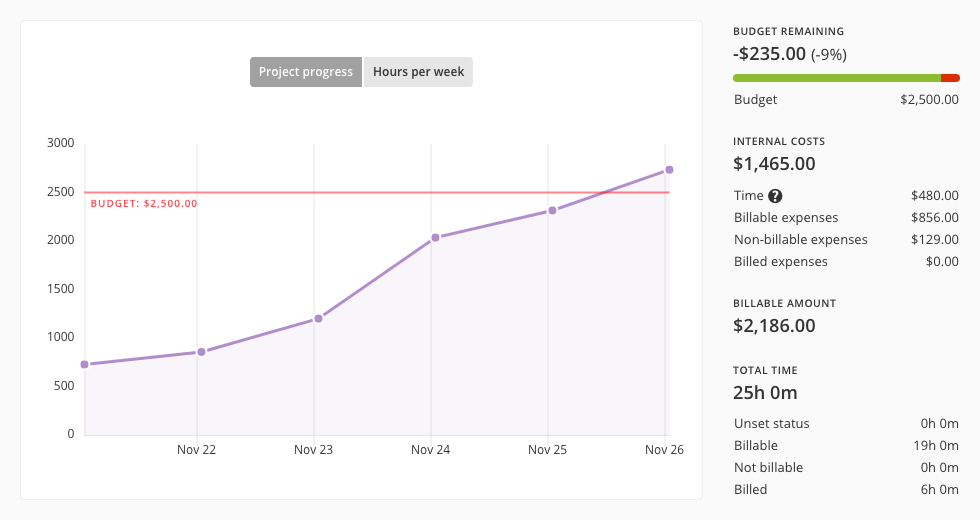 Speaking of user response, your feedback spurred some interesting ideas, one of which is today's new feature. As mentioned in the last post, the Budget tracking section was only available to internal users with the "Can manage projects" permission, which somewhat limited its usefulness to the team.
Starting today tough, you have the ability to specify the Budget access level for each user, on a project by project basis.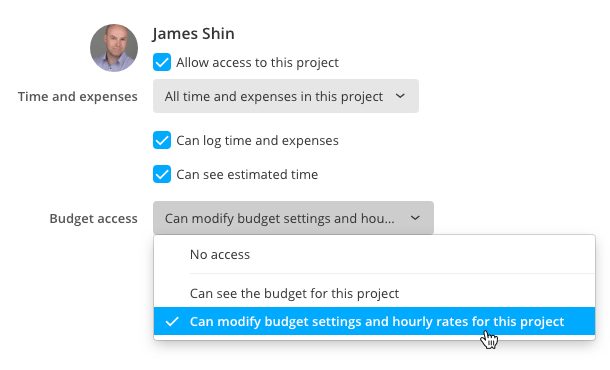 To do so, click the People and Permissions menu in a project and select the access level for each user.
Access levels are simple and self explanatory: "no access" means that the user won't be able to see or access the Budget submenu at all; "can see" means that the user can access the Budget screen but cannot mess with it; the last one gives full access instead.
All users that could already access the Budget feature (because they had the "Can manage projects" permission) have already been granted the highest permission, so this additional flexibility in the permissions does not get in the way of your daily activities.
That's all for 2018. Merry Christmas and Happy New Year!
---
Enhancements
Set a more readable link color in corner notifications.
Bug fixes
The task form was not allowing the due time to be before than the start time, even when the due date was later than the start date (e.g.: starts today at 8pm, ends tomorrow at 6am).
The link for refreshing a project tab in a notification was instead showing the Overview.