Another week, another Apollo update! This time we have a handful of enhancement for tasks on contacts and tasks in general.
New tasks screen in the Contacts section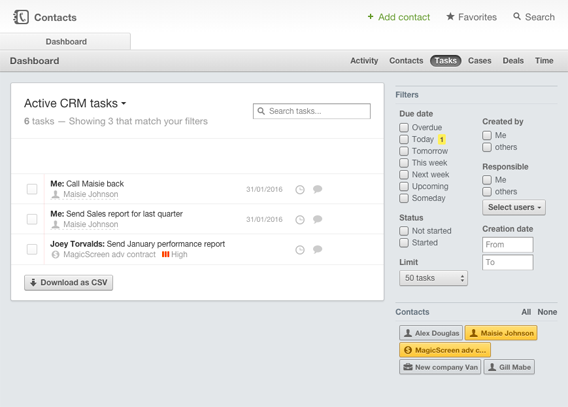 After updating the Tasks screens in My Tasks and Projects, the one inside the Contacts section was the only being left behind. Compared to the newer ones, it lacked advanced filtering, search, and real time updates.
The new tasks screen brings everything you'd expect: a new header with listing and grouping capabilities, search and task count summary.

An advanced filtering box that allows you to fine-tune the list of tasks and focus on what matters.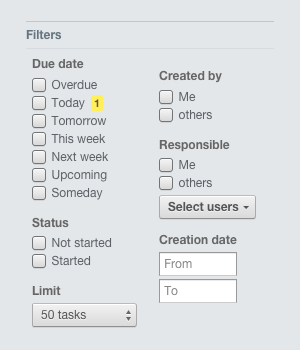 And, of course, a way to filter by contact, case or deal, so you can, say, show only tasks for a deal and a related contact.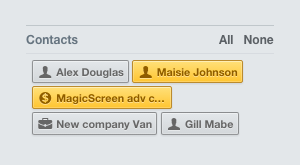 Filtering by creation or completion date
Speaking of filters, all task overviews now include two new filters: by creation date and by completion date. So you can now show tasks created or completed in a specific date range. You can use the former when in the Active tasks view, and the latter in the Completed tasks view.
Clickable links in task descriptions
This is a feature that has been often requested by our users: you can now create a task with a web address in its extended description and have it automatically converted in a clickable link. Neat!