We couldn't wait the new year to unveil the new granular permission system for time tracking inside projects, so here we are!
As you may have already read in our previous post, new features are perfected with the help from The Brave Collective, a group of users that get to try them before everybody else, until those features are ready to be released to everyone. This one is no exception!
First of all, let's clarify that nothing changes in your current workflow – the changes are backward compatible. Basically, it's added features and flexibility for you to make use of, if you wish to, otherwise nothing changes in the way Apollo currently works for you.
Extended time tracking permissions
With this new permission model, you have a great amount of flexibility when it comes to deciding who can do what about time tracking in projects. In fact, you can now grant different access levels to time entries to each user, choose if they can or cannot log time, and if they can see the estimated time for each task (turns out, quite a lot of users want to keep this information private on some projects), all on a per-project basis.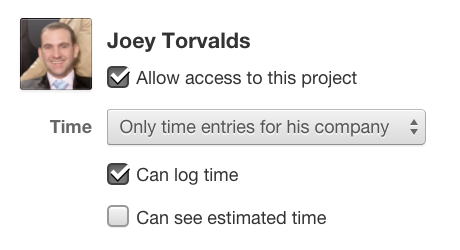 Access types are listed in ascending freedom levels; a user can either have no access (cannot see time entries and cannot track time at all), access to his time entries, access to his company's time entries, or access to all time entries (that is, everyone's time entries for the project).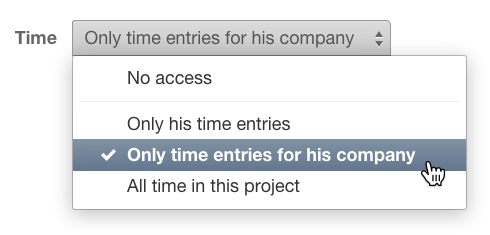 Moreover, this new permission system is available for both internal and external users. That's right: external users can now use time tracking features in your Apollo workspace, including timers!
As already mentioned, the default values for permissions are consistent with the way time tracking worked previously: internal users get unrestricted access to all time entries, while external users get no access at all.
Wrap up
We'd like to thank all users in The Brave Collective; their feedback is very important for us, since it helps shaping the future of Apollo. We have a lot planned for 2016, and we're very excited about it!
Happy New Year!