Since the release of the new sidebar, a frequent request both from new and old users has been the ability to load their own sidebar background art.
Starting today, the account owner can do just that: head over to Settings > Appearance, select Custom Image under the Sidebar background section, then click Browse to upload your own image. For best results, we recommend an hi-res 768x1920 pixels image (2:5 ratio), especially if you enjoy your retina screen!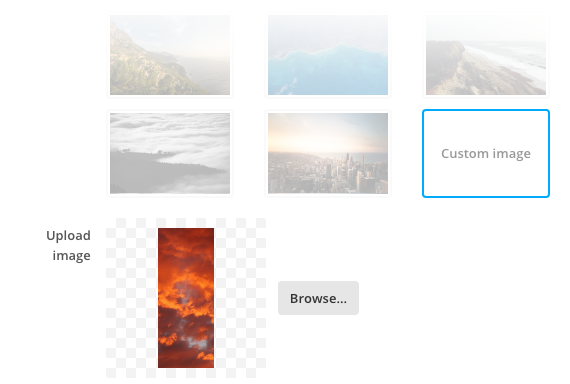 The ability to pick their own background image is available to other users of the workspace as well, if the account owner didn't lock these options (see this post).
Tweaks to deal filters
The filter panel, which used to be on the right portion of the deal list, is now embedded in the big button at the top. This way the look of the page now matches what you can already find in other screens like My Tasks or the project list.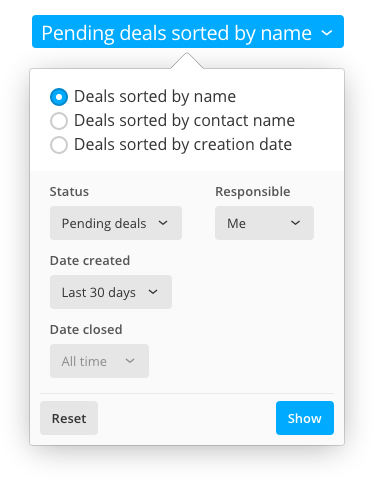 Different sorting options have also been added: just click the button to change them.
That's it for today, thanks for reading!
---
Changes
The user autocompletion dropdown has been disabled in the Task form, since having that and the Responsible selectbox led to confusion.
Enhancements
Tasks in a project template that has been created from an existing project now retain the same dates ranges relative to the original project tasks.
A project template that has been created from an existing project now show just the first occurrence of the original project's recurring tasks.
Bug fixes
Project task lists were not working for external users with a minimal set of permissions.
Dragging tasks between task lists in a project wasn't working anymore.
User autocompletion dropdown in the quick add task textbox was showing/hiding at random keypresses.
Add task dialog: long descriptions in the extended description field made the dialog so big that the Submit button was going offscreen.